Disinfectant Handgel 500ml (6 pack)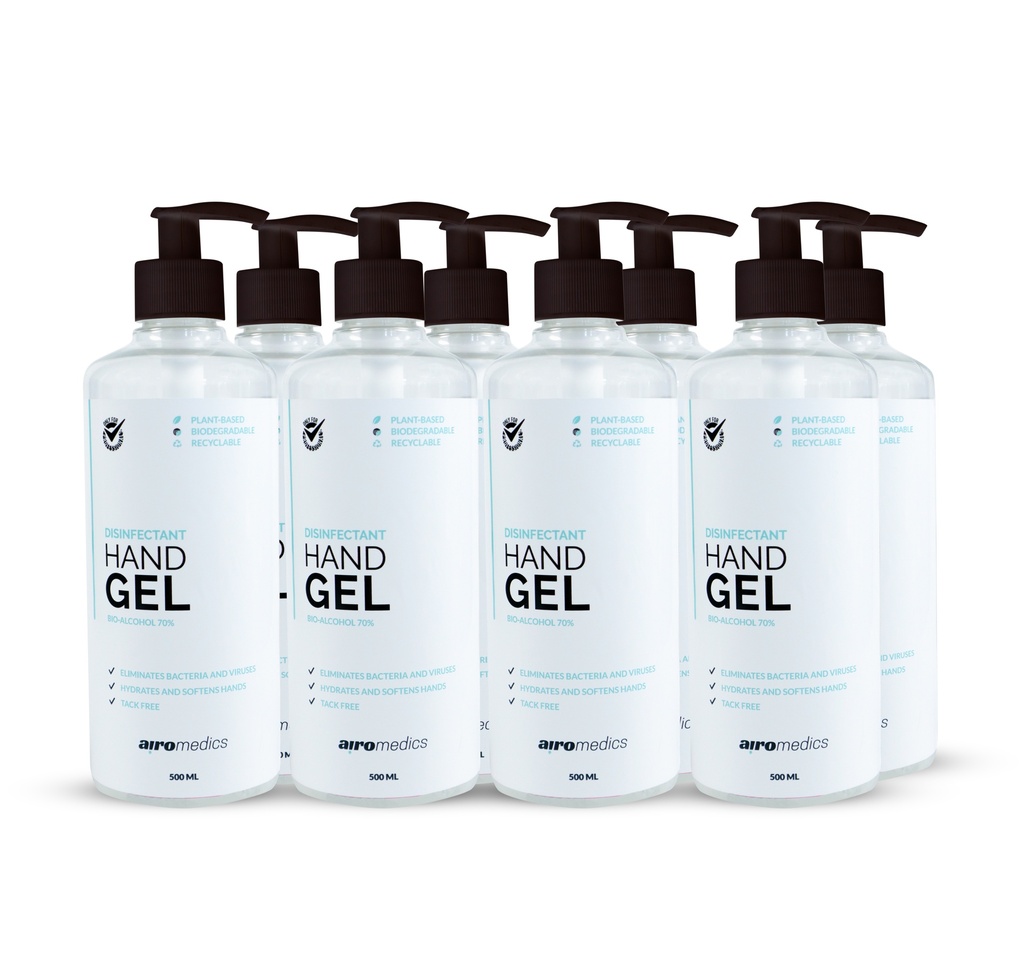 Disinfectant Handgel 500ml (6 pack)
---
---
Gratis verzending vanaf 45 euro Morgen in huis indien voor 17:00 besteld
Prijzen worden weergegeven excl. BTW
Disinfectant Handgel
AVAILABLE FROM 1 AUGUST 2020

Disinfecting hands has never felt so good. The Airomedics Disinfectant Handgel is the green choice when it comes to hand disinfection. For example, the hand gel is made on the basis of 100% natural ingredients, it has a moisturizing and soothing effect on the hands and it does not stick. This makes the disinfectant formula not only very pleasant but also very customer-friendly.
The disinfectant hand gel contains 70% Bio-alcohol for the elimination of viruses and bacteria. The friendly 500ml pressure pump packaging allows you to disinfect everyone where and when you want. This means you do not need water before use. This product is suitable for professional use in healthcare institutions, catering establishments, educational institutions and retail locations.