Airomedics Disinfectant Cleaning spray 1L (6 Pack)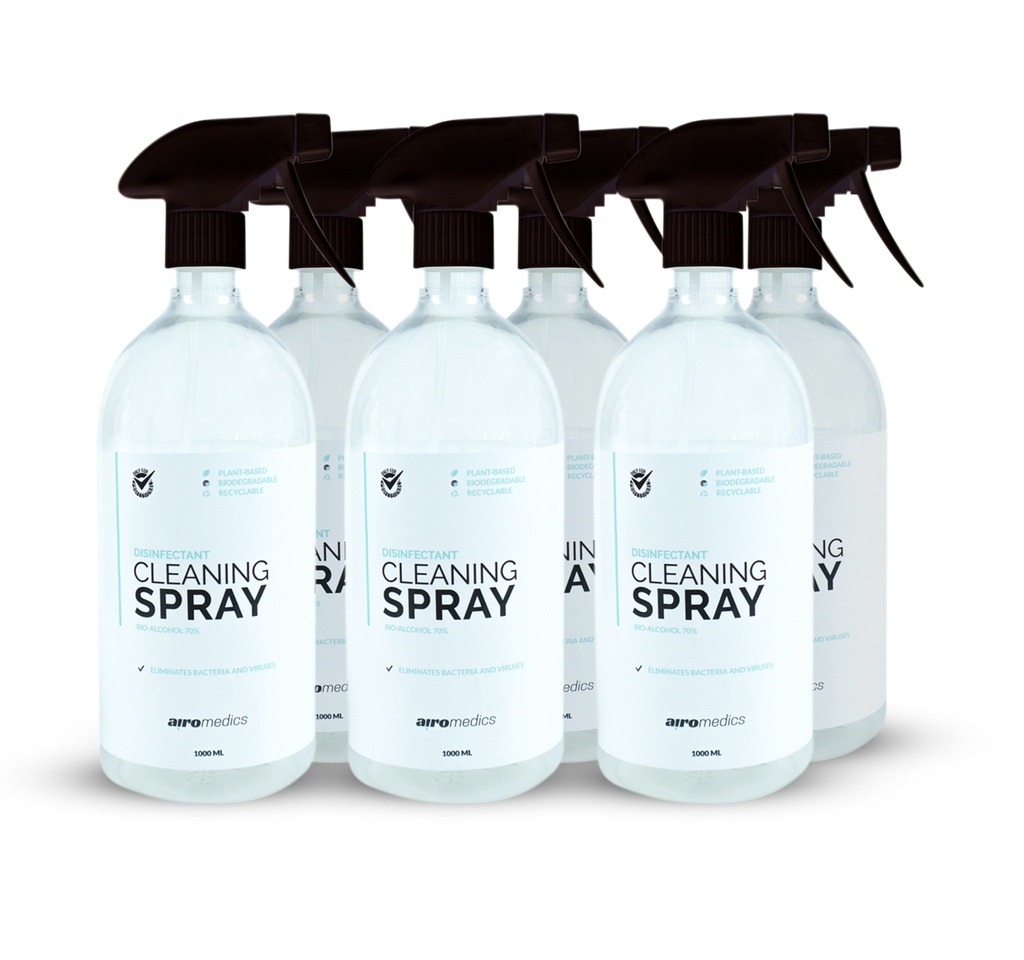 Airomedics Disinfectant Cleaning spray 1L (6 Pack)
---
---
Prijzen worden weergegeven excl. BTW
Disinfectant Cleaning Spray
De groene keuze in oppervlakte reiniging. Dat is de Airomedics Disinfectant Cleaning Spray  De desinfecterende spray is ontwikkeld op basis van 100% natuurlijke ingrediënten. De 70% Bio-alcohol zorgt voor een effectieve eliminerende werking van virussen en bacteriën. Naast een goede desinfecteren de werking laat de oppervlakte reiniger ook een aangename geur achter.
The 1000ml spray packaging makes this product very user-friendly and flexible to use.
This product is suitable for professional use in healthcare institutions, catering establishments, educational institutions and retail locations.
Technische productinfromatie: