Universal Cleaner 500 ml (6 pack)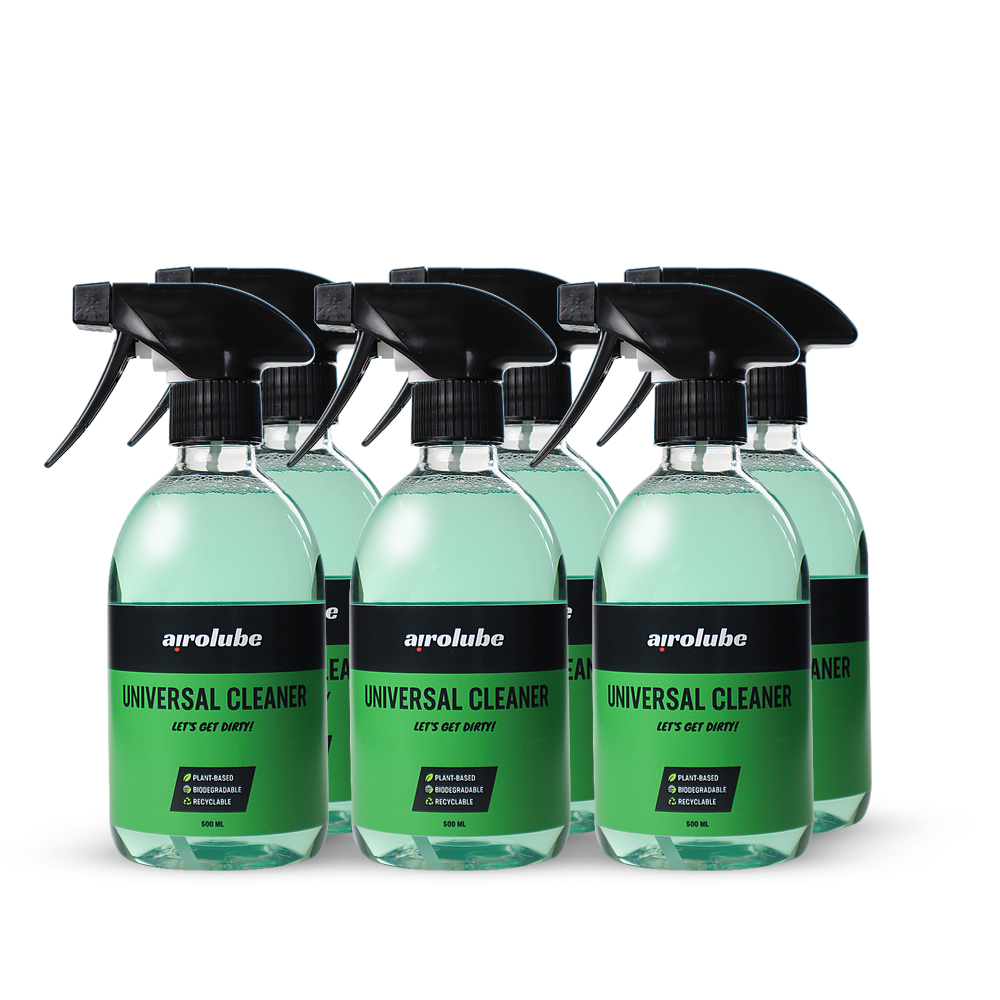 Universal Cleaner 500 ml (6 pack)
---
---
Prices are excl. VAT

Airolube Universal Cleaner is a multi-purpose cleaner for bicycles, cars, agricultural vehicles and more!
As a bicycle cleaner, the Universal Cleaner is suitable for effortlessly cleaning all parts of the bicycle. The vegetable formula has been developed in such a way that light and stubborn dirt can be easily removed without damaging the paint of your frame or other parts of your bicycle.

The Airolube Universal Cleaner is also excellent for cleaning the exterior of the car, motorcycle or agricultural vehicle. This makes the cleaner safe to use on paintwork, metal and plastic parts.
Simply apply the Airolube Universal Cleaner by using our triggers. To get the most out of this cleanser, let the formula sit on the soiled parts for a few minutes, then brush and rinse with water.
Airolube Universal Cleaner is a plant-based formula that is completely biodegradable. Its unique composition makes it completely safe to use and free from any form of hazard labels. All Airolube packaging is also 100% recyclable.